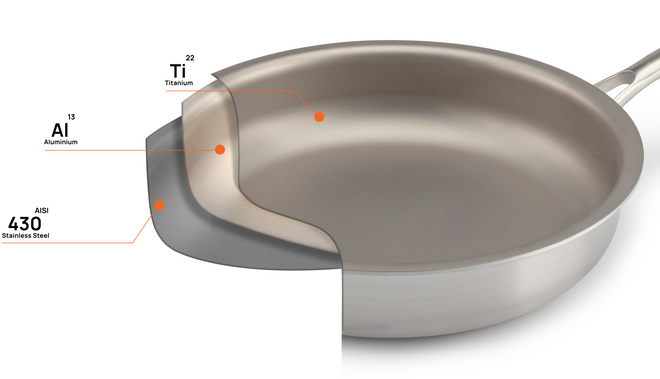 THE TRILAMINATE TECHNOLOGY RAISED TO A NEW STANDARD
Multilayer cooking units on the market are made of overlapping sheets of different metals, mostly steel and aluminum and sometimes also copper. The metal structure can also have a non-stick coating.
For the production of TRITANIA cookware the technology of the trilaminate has been revolutionised: for the first time pure titanium has been used for the cooking surface, in order to guarantee greater healthiness while preserving the flavours of the food.