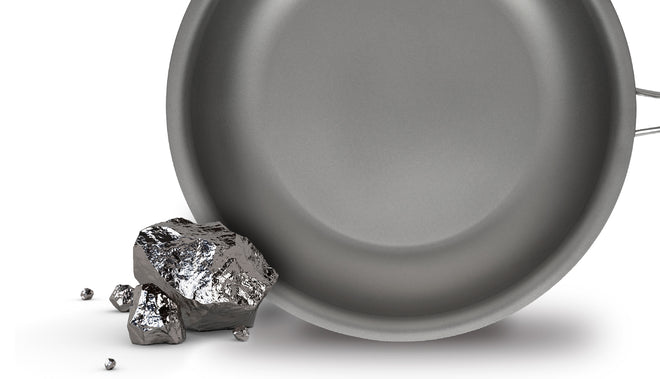 BUT..WHAT IS TITANIUM?
Titanium is the perfect material for food contact and cooking due to its high corrosion and abrasion resistance, ability to withstand extreme temperatures, non-toxicity, biocompatibility and light weight.
This is why we have chosen and used titanium to make the cooking surface of TRITANIA pots and pans.